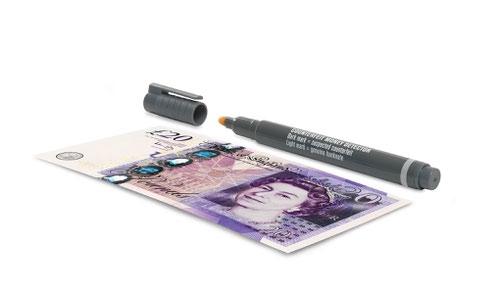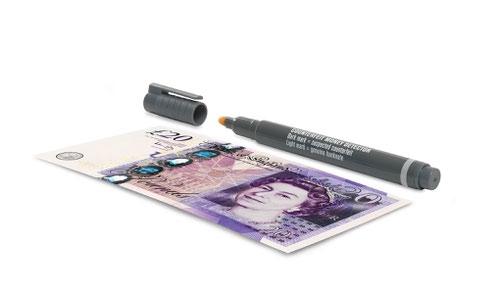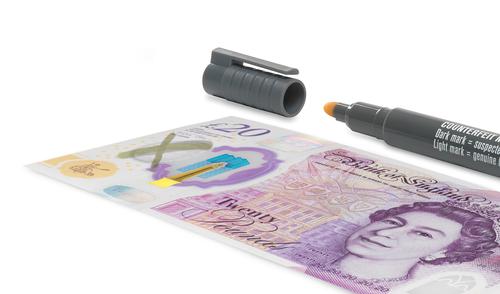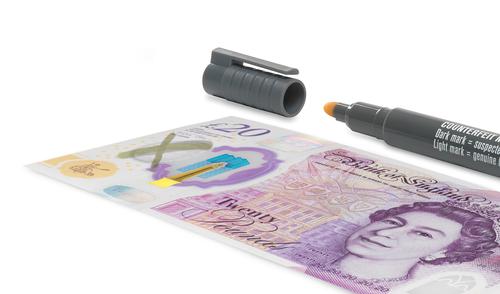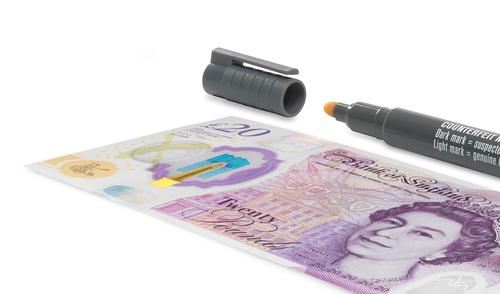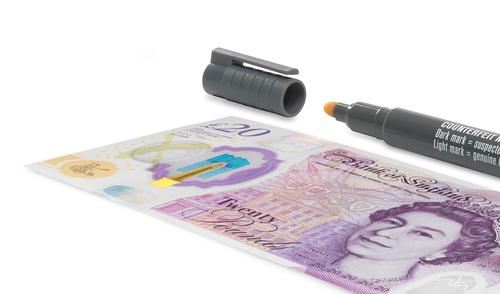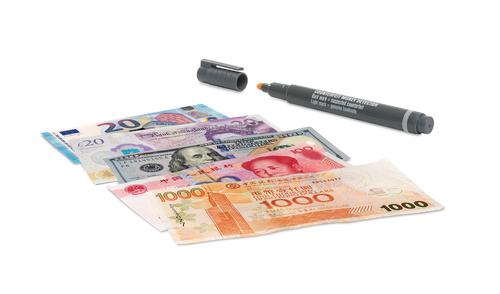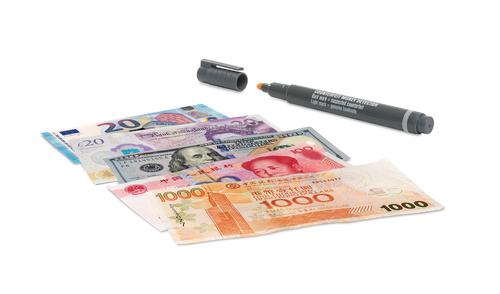 Call for availability
Manufacturer Safescan
Description
The Safescan Detector pen is the ideal portable partner for checking whether a banknote is genuine or counterfeit. The eye-catching, colourful detection pen is a perfect way for checking all currencies quickly and easily.

If the ink changes colour on the banknote then you may conclude that the banknote is counterfeit. If the mark fades and eventually disappears, then the banknote is genuine. The Safescan 30 can be used to test all banknotes and currencies.

The iodine-based ink in the Safescan 30 reacts with a starch found in all standard papers, but not in the official cotton-based or polymer banknote paper used by central banks worldwide. What's more, it helps take fake money out of circulation: the pale ink will fade away on genuine banknotes, but leave a permanent purple mark on suspected counterfeits.