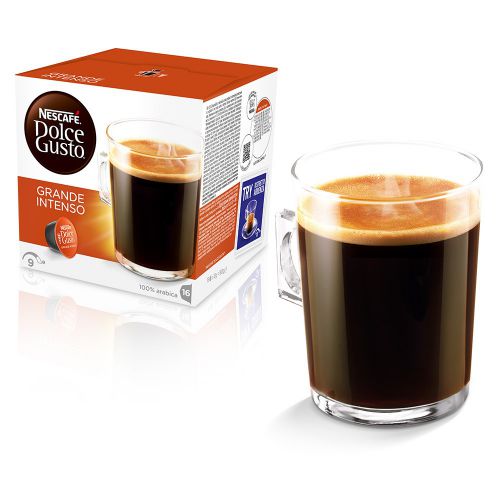 Description
The Grande Intenso is just what it sound like – our classic Grande with a more intense bite. Created with ground Arabica coffee, delightfully bold and full-bodied, this well-balanced but never overpowering NESCAFÉ® Dolce Gusto® creation is made to deliver.
With a layer of aromatic crema putting the finishing touch on this enticing drink, this is a simple-looking Grande with a complex taste. Made with 100% Arabica beans, it is a great breakfast blend, or a staple for gatherings and alone-time alike. Whether it's the first thing in the morning or any time throughout the day, Grande Intenso coffee pod coffee is designed to hit the spot.
Best displayed in a simple mug, the drink that comes out of these coffee capsules is sure to be a hit time and time again.